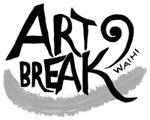 Dates & Payment
We will go ahead if there are 3 or more bookings. If there are not sufficient bookings for an artbreak to go ahead we will correspond with you regarding alternative dates 2 weeks before the start date.
Upcoming Dates
2020
Mar
Fri 13 Mar, 2020 - Sun 15 Mar, 2020
This ArtBreak is FULLY BOOKED
Payment
A 30% deposit is required to hold your space in the class, and final payment is due in full at least 30 days before class begins. Payment may be made by direct bank transfer.
Payment of deposit: Once we accept your booking a deposit must be paid and received by us in order to secure the booking. Your booking will be confirmed upon receipt of the deposit. Until the booking is confirmed by the deposit the placement may be taken by by someone else.
Cancellation policy
If you need to cancel a booking please let us know as soon as possible so we may offer the artbreak to another person.
If you need to cancel your participation in the art break for any reason, and you are unable to find a replacement, the following refunds will apply:
60 days or over - full refund
At least 28 days from scheduled start date – 90% of the total fee.
At least 21 days from scheduled start date – 70 % of total fee.
Less than 14 days from scheduled start date – 50% of the total fee.
Cancellation by us
If, due to unforeseen circumstances, we need to cancel your booking we will return your full amount paid and offer 30% off your next booking.