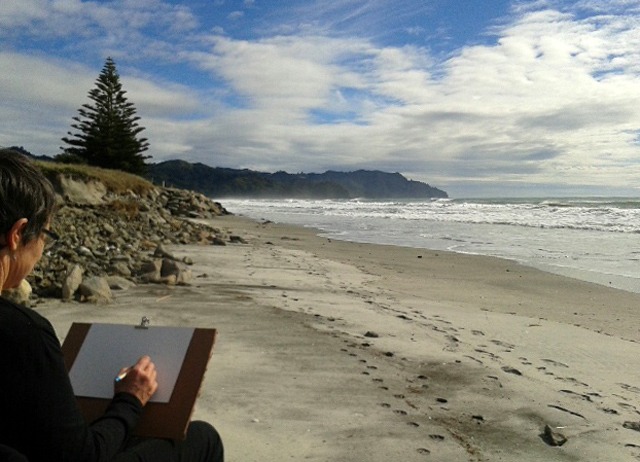 Having thought of this Art Break idea, planning and preparing, Heather and I invited two women to come and join us for an artbreak before we take bookings for next year.  Both women had had little to no prior experience with painting but loved the concept of being fully catered for at the beach.  Although a little wary but curious of painting, their enthusiasm for the 'trimmings' made for two willing participants!
Lynn and Trish were swept along on a wonderful painting session, which lasted a day and a half.  Trish and Lynn's responses were so encouraging, not to mention their paintings, and we have added enthusiasm for the project.
Although the weather was early springlike we enjoyed our time at the beach and returning to the living area at the bach with the ambience of the indoor fire.  I imagine the summer and autumn seasons will bring their own delights.
Here are some photos of the September artbreak:
Click on image below to enlarge: